Concealed Carry Holsters and Apparel
If you're looking to get concealed gear, it can be tough to buy with confidence. Chances are you'll have a bunch of different questions running through you're head when you're shopping.
Will my gun fit this holster?
Will I be printing if I use this holster?
How durable is the platform?
Will my firearm be secure?
Is this holster comfortable?
I'll provide you with some of the holsters and apparel that I have had success with. Ultimately, it will come down to your own personal preference, but I can speak to both the quality of the materials and any issues (or lackthereof ) I have had with each of these concealed carry platforms.
Top 5 Ways to Carry Concealed
All Holster & Apparel Reviews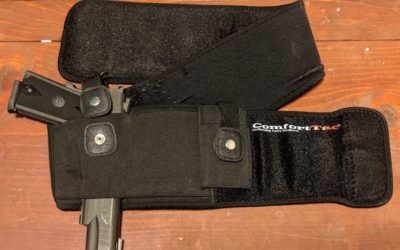 I've owned several different belly bands, and they have all broken down, many within months of usage. Therefore, I was looking for a durable solution when I came across the ComfortTac Belly Band Holster and decided to give it a chance.