Welcome to Everyday Carry Concealed
My name is Mike and my goal is to provide you with all types of information for your everyday carry needs. Growing up the son of a Marine, I was raised to be prepared and adaptable to overcome life's challenges. So, whether it's setting up and maintaining your EDC bag, laws on concealed carry, or refining your medical kit we tackle the hard questions.
I am a concealed permit holder (for over a decade), a lifetime NRA member, and a firearm enthusiast. Many of my friends and family are former or active duty military, and I have consulted with them on many of the topics I cover in this blog over the years.
If there's a topic you want covered, or a question to ask, please feel free to leave a comment. Thanks for taking the time to review the material on this site. I look forward to any thoughts you'd like to share.
Concealed Carry Map
If you've got questions about the concealed carry laws or reciprocity of a certain state, simply click the state to learn more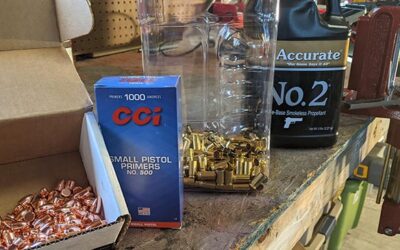 Ever wonder if it's cost effective to load your own small pistol ammo? Let's review the costs associated with pressing 9mm ammo and whether you should just buy it.