Welcome to Everyday Carry Concealed
My name is Mike and my goal is to provide you with all types of information for your everyday carry and concealed carry needs.
I am a concealed permit holder (for over a decade), a lifetime NRA member, a certified instructor, and a firearm enthusiast.
Many of my friends and family are former or active duty military, and I have consulted with them on the topics I cover in this blog over the years.
If there's a topic you want covered, or a question to ask, please feel free to leave a comment. Thanks for taking the time to review the material on this site.
Concealed Carry Map
If you've got questions about the concealed carry laws or reciprocity of a certain state, simply click the state to learn more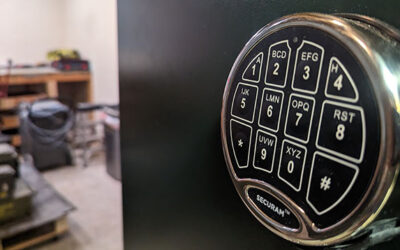 I'm finishing up my gun vault, and I'm cataloging what it cost to build a gun safe room based on my specs. I'll break down the various costs, and what you can expect to pay for a gun safe room to be built.