One of the biggest pieces in an everyday carry kit is the multitool. I was tired of using the cheaply made options you can pick up at a discount from your local Walmart. So I decided to test the Leatherman OHT and provide some feedback about my experience. Suffice it to say, that I am thoroughly happy with this multitool. Without further ado, lets get on to the in-depth Leatherman OHT review.
The Leatherman OHT comes with an array of tools, 16 in total. This isn't the most robust multi tool offered by Leatherman. However, it is their middle of the road offering and the price tag reflects that. I've found that the attachments on this multitool are more than sufficient to get me through the issues I encounter everyday. Below is a list of the most useful options available: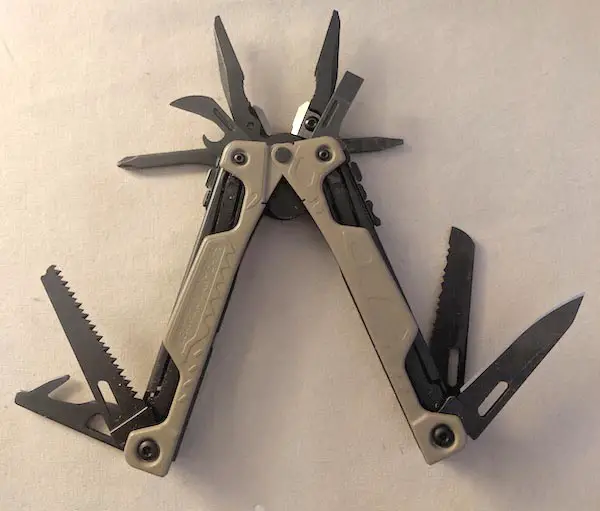 Regular Pliers
Needle-nose Pliers
Wire cutter
Hard-wire cutter (same as above but listed separately)
Small flat head screwdriver
Medium flat head screwdriver (end of strap cutter)
Large flat head screwdriver
Philips head screwdriver
Bottle opener
Can opener
Seat belt/strap cutter
Hand saw
Straight blade knife
Serrated blade knife
Cleaning rod adapter
Oxygen tank wrench
Unique OHT Tools and Features
While the Leatherman boasts 16 total tools, I generally only use a handful. Thus, I didn't want to get a more expensive model that had a bunch of tools I would never use. With that being said, the tools are superb and there are a few features that set this apart from other multi-tools in the same vein.
The Leatherman OHT — One-Handed Tool — is unique from many other multi-tools because it can be operated with one hand. The pliers deploy out the top/front of the tool, rather than folding out. You can simply pinch the buttons on the sides and let gravity do the rest. You made need to flick your wrist a bit to get the action started. Because the pliers are spring-loaded, they open up completely after deployment. To put the pliers/wire cutters away, simply pinch and invert the OHT.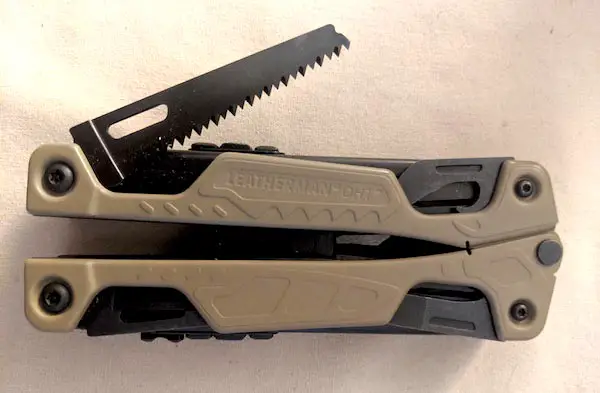 When first learning your way around the tool, the printed handles show what tool is stored in each location on the OHT multitool. Once you've grown accustomed to this, it is less important. However, this feature is handy should someone else need to use your Leatherman. Rather than flip through the entire array of tools, they can simply look at the diagrams for the tool they need.
Most Useful Tools on The Leatherman OHT
This should come as really no surprise, as many who own a multitool find this feature indispensible. However, unlike others, the one-handed operation means you don't need to free up both hand from a project to gather the tool needed for the task at hand. Because I am a cubicle dweller by day, I use this tool less frequently than tradesman. But, even around computers and servers, a wire cutter or pliers can come in handy.
Yet another useful tool that won't be a surprise to many are the array of screwdrivers. I prefer the fixed variety, rather than having to tote around a series of screwdriver attachments. While there are exceptions, it's rare that I encounter the need for a star/hex bit while I am away from the house. Additionally, every tool on the OHT is one hand operated and can be deployed and put away using one hand. I value the speed and ease of deployment over the versatility that some other multitools with bits offer.
Initially, I thought I would never use this tool and much to my surprise I prefer it over my knife in many instances. This tool is particularly useful for anyone who deals with zip-ties on the regular. Trying to wedge the wirecutters into position to cut a zip tie can be difficult. Trying to use a knife to cut a zip tie can put you at risk of being sliced. However, with the strap cutter, you can easily snip through smaller zip-ties with a little elbow grease and you are at less risk of slashing a finger.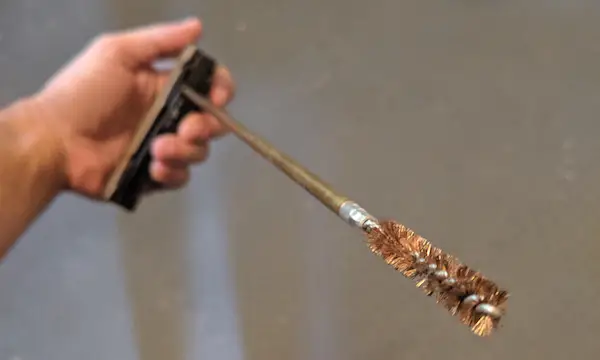 I keep some spare cleaning supplies in my range bag. On occasion I've run a wire brush brush down the barrel after a day of shooting for a quick clean of my everyday carry pistol before venturing back out into public. I can simply screw the wire brush or mop into the side of my Leatherman for easy leverage (for twisting the brush down the barrel). Of course, i also carry a bore-snake now so this is less vital than before, but it will work in a pinch.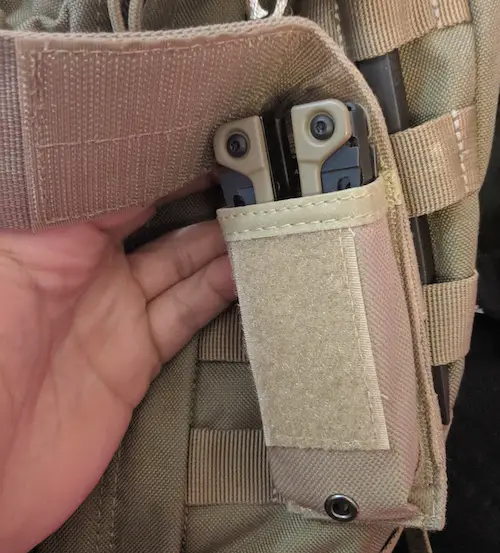 Leatherman offers a free pouch for your OHT with purchase. The pouch is canvas, and comes with a strap on the back, making it easy to attach to your belt. However, the strap is also compatible with MOLLE systems, and so I keep it strapped to the side of my 5.11 Rush backpack. The keeps the tool out of my way, but still protected and secure using a velcro cover flap. Additionally, the pouch has two MOLLE webbing  straps making it quick detach D-ring compatible as well. The fastener is a single snap button.
Durability and Construction
The tools on the Leatherman OHT come in a black oxide finish. Only a few of the screwdrivers are starting to lose this and expose the metal underneath. As far as construction is concerned, all of the tools open and close as smoothly as the day I purchased this multi-tool. Additionally, the spring has not worn out on the pliers, and they slide smoothly. I have not needed to perform maintenance on this tool since purchase about 9 months ago.
All things considered, I believe this is one of the best multi-tools you can get for general usage. The tool has many useful features, and one hand deployment of the Leatherman OHT makes it incredibly convenient to use. If you're looking for a tool to complete your EDC kit, pick this up and you won't be disappointed.