"This little light of mine, I'm gonna let it shine!" So you're looking into getting yourself a pistol mounted flashlight. Problem is, most of them cost a pretty penny. And without going over budget, you want to make sure you get a high quality flashlight. Never fear, I'm going to cover some of the best pistol flashlights for all budgets. I'll also explain the key features to look for in a good pistol mounted flashlight.
Streamlight TLR-1 High Lumen Flashlight

Streamlight TLR-7 Rail Mounted Flashlight
Surefire X300U-A Pistol Flashlight
OLIGHT Mini Valkyrie Rechargeable Budget Flashlight
Surefire XC-1 Compact Flashlight
Firefly V2 Budget Pistol Light & Laser Combination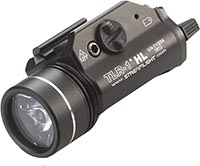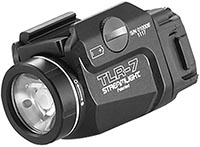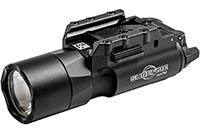 Surefire X300U-A Mounted Light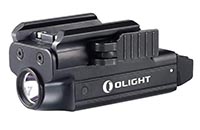 OLIGHT Mini Valkyrie 2 Flashlight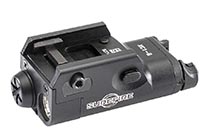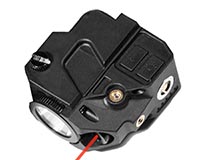 Mounted Pistol Flashlight: Buyers Guide
Pardon the pun, but selecting the best pistol mounted flashlight isn't all about what's flashiest. You need to seriously evaluate what scenarios will likely require a torch on your handgun. For most of the population, a pistol flashlight will be most useful for home defense. Unless of course you're military, law enforcement, or work a night shift where low light environments are the norm.
Finding The Right Lumens For Your Torch
Lumens are the measurement for the brightness of your flashlight. The higher the lumens, the brighter the light emitted. However, for home and personal defense, a 200-600 lumen pistol flashlight is sufficient. The primary purpose of your flashlight is to illuminate your target. However, higher lumen flashlights are also good for temporarily blinding an attacker. However, a 1000 lumen torch isn't necessary for general home defense.
Pistol Flashlight: To Strobe Or Not To Strobe?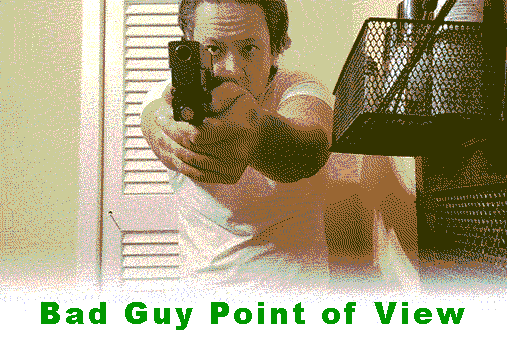 Another feature found on many pistol mounted flashlights are a "strobe" effect. Flashlights with a strobe feature intermittently flash on and off. Think of a rave, or EDM concert lighting, to get an idea. Sometimes pistol lights will have variable settings (e.g. slow strobe) where the interval between flashes is slower or faster.
The primary purpose of a strobe on your pistols' flashlight is to disorient an intruder or attacker. Bright light will cause the pupil to contract. Afterwards, when your torch turns off, the pupil will need to dilate to allow them to see again. If you've ever been in a dark room and someone takes a picture with a flash you know your eyes need to "adjust" before you can see clearly again. Same principle.
Pistol Flashlight Battery
A pistol flashlight is only as good as the battery it uses. A rechargeable battery is a good way to save money on your flashlight over time if you've got a tight budget. Sometimes, your flashlight will use odd sized batteries (i.e. not AA or AAA) for power, and you'll need to monitor battery life.
Additional features, such as lasers can drain a battery. Depending on how much time you spend on the range using your flashlight may require you to change the battery frequently. Shooting with a mounted flashlight definitely impacts your shooting, so just be aware that you'll need to practice with it.
Holsters, and Flashlights, and Lasers, Oh My!
If you're planning to always carry your pistol with a mounted flashlight, you'll need to evaluate your holster options. Holsters that accommodate a flashlight are not as prevalent as their torch-less counterparts. However, they aren't impossible to find. But if you plan to have a mounted flashlight on your gun it's worth noting that your options are more limited.
Additionally, you may be interested in a flashlight with a laser. Typically, pistol lights with lasers are going to be more expensive, and finding a budget option is going to be more difficult. If using your 3 dot sights is sketchy, you may want to invest in a light with this feature.
What Is Beam Spreading And Should You Care?
Beam spreading refers to the diameter of the flashlights beam over distance. The larger the beam spread, the greater the diameter of the emitted light. Unless you're shooting at distances, beam spread isn't a big deal. However, the more focused the beam, the greater the ability to disorient an intruder if you shine it in their eyes.

1. Streamlight TLR-1 Pistol Mounted Flashlight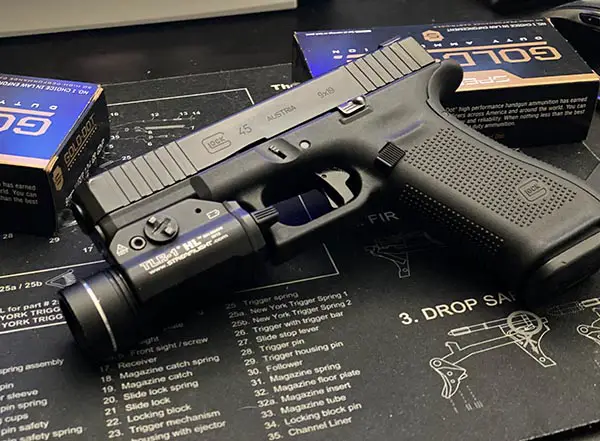 Lumens: 800
Battery: Two (2) 3V CR123A lithium batteries
Weight: 4 oz.
Laser: No
Price: $138
I'd venture to say that the TLR-1 by Streamlight is the most popular pistol mounted flashlight on the market. It's reasonably priced to not smash your budget. Despite having a fairly slim profile, the light seemed a bit bulky to me. However, it offers great features like ambidextrous activation and the HL version provides 800 lumens of illumination.  Additionally, Streamlight made a name for themselves by making arguably the best pistol flashlights in the industry.
Pros: Super bright, 800 lumen flashlight. Optional rifle kit if you'll be switching weapons.
Cons: Flashlight batteries are not rechargeable. Requires tools to mount or remove.

2. Streamlight TLR-7 Pistol Light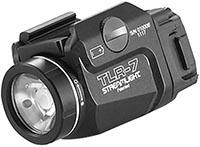 Lumens: 500
Battery: One (1) CR123A battery
Weight: 2.4 oz
Laser: Optional (TLR-8)
Price: $127
The shorter and squatter offering from Streamlight, is the TLR-7. This model is better suited to compact and sub-compact frame handguns. Additionally, this pistol light comes in the TLR-8 model which adds a laser if you are so inclined. Because this flashlight is extremely lightweight it's almost like it isn't even there.
Pros: Lightweight design and construction. Optional model with laser.
Cons: Odd battery size. Not suited to full-size model handguns.
3. Surefire X300U-A Pistol Flashlight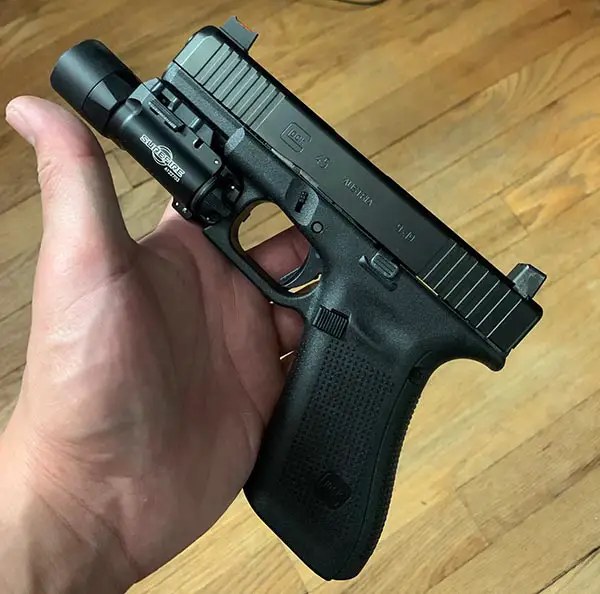 Lumens: 600
Battery: Two (2) 123A lithium batteries
Weight: 4 oz.
Laser: No
Price: $242
With a price tag like that, it better be a damn good flashlight! Sure, the price is high, but the Surefire 300 provides the same quality of product as the TLR-1 HL. Ironically, the specs are strikingly similar to the TLR-1 HL minus the lower lumen count.
However, unlike the Streamlight, the Surefire pistol light requires no tools to install or remove. Other than that, I feel it comes down to personal preference. Hence, why this more expensive light ranked lower on the list of best pistol flashlights.
Pros: Mount or remove without tools. More focused inner beam.
Cons: Large profile flashlight suited for full-size pistols. Cost!
4. OLIGHT Mini Valkyrie 2 Flashlight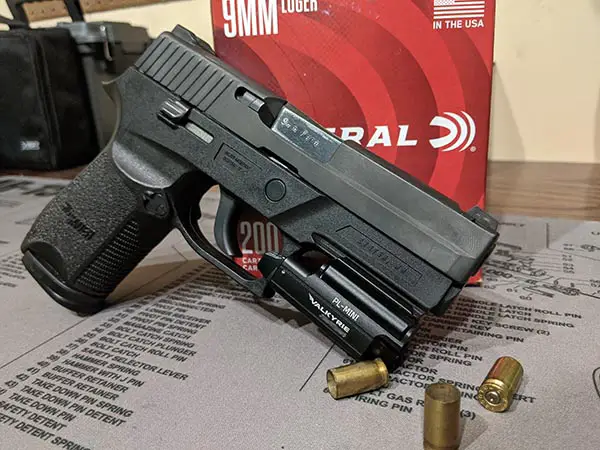 Lumens: 600
Battery: Rechargeable
Weight:
Laser: No
Price: $90
First and foremost, this flashlight is amazing because of the price tag. While lacking some of the more subtle features, this is without a doubt one of the best budget friendly flashlight options. I would venture to say this is the best flashlight under $100, but more on that later.
Ideally, this would have a strobe feature. However, it provides adequate illumination in an easy to operate package. If you want to read a more in depth review, check it out here.
Pros: Lightweight and slim profile, rechargeable battery, COST!
Cons: No strobe feature, limited holster options
5. Surefire XC-1 Pistol Flashlight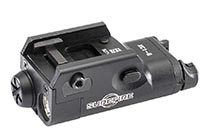 Lumens: 300
Battery: AAA battery
Weight: 1.7 oz.
Laser: No
Price: $269
For the price, you might think this flashlight is a bit expensive. I cannot disagree. However, if weight is a concern, then this is the lightest flashlight on the list. Additionally, the standard AAA battery is easy to come by. Although it is not as good as a rechargeable, I'll take commonly found batteries over some of the pricier model battery types.
Pros: Durable construction, slim profile, lightest pistol light.
Cons: Counter-intuitive operation.
6. Firefly V2 Compact Pistol Light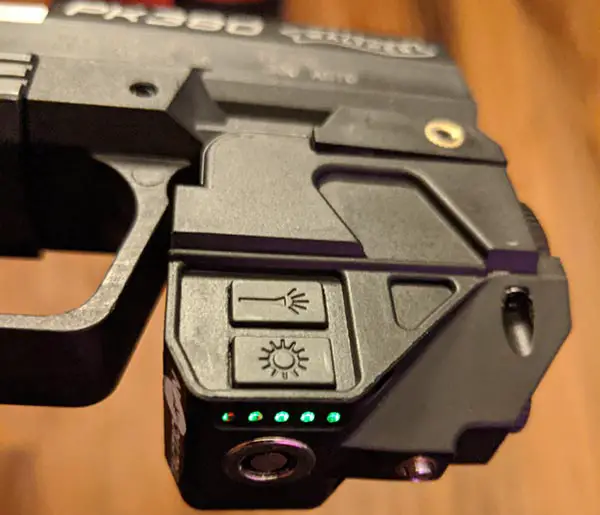 Lumens: 220
Battery: Two (2) 3V CR123A lithium batteries
Weight: 1.8 oz.
Laser: Yes
Price: $70
I wanted to provide a couple options for pistol flashlights under $100, and while a bit lack luster this model fits the bill. Don't get me wrong, this is a decent pistol light. However, this pistol flashlight does many different things ,but none of them exceptionally.
Unlike the OLIGHT, the other candidate for best pistol light under $100, the Firefly has a strobe function, a laser sight, and has a lighter weight. Unfortunately, the flashlight brightness is a bit underwhelming.  If you want to learn more, read my full review.
Pros: Tons of features. Price is right. Rechargeable battery.
Cons: Bulky and awkward shape. Light and laser are mediocre.
Best Pistol Flashlight Under $100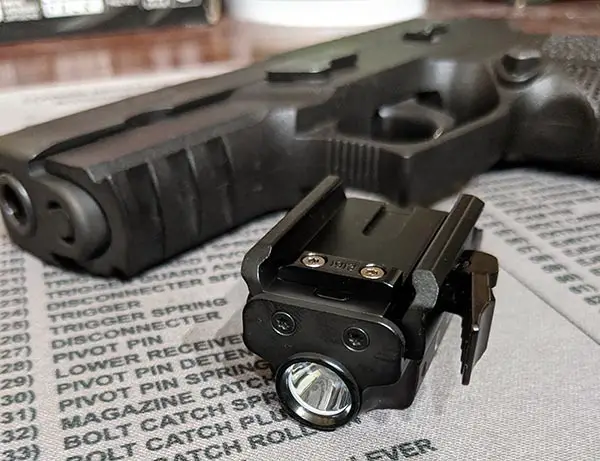 Unless you're part of an elite military unit or law enforcement, chances are your needs for a flashlight are limited to home defense. As such, you probably only require a budget pistol flashlight option for home defense.
For my money, the Olight Mini Valkyrie is the best pistol flashlight under $100. First, it's compact which makes it usable on both full size and sub-compact models with a rail. Second, it provides adequate illumination for clearing my house if I ever hear a "bump" in the night. Third, the ambidextrous controls make it easy for all shooters to operate.
Finally, the fact that this pistol light is rechargeable and you don't need to replace and/or monitor the battery life makes this the best pistol flashlight under $100. To learn more, check out my in-depth review.
Hopefully, this guide has given you some insight into what you might need out of a flashlight. However, selecting the best pistol light for your needs comes down to your own personal preference, and of course budget. I've tried to provide the best pistol light models from under $100 all the way up to over $200. If you found any of this information useful, please comment or share. This helps me out immensely.