Hey there concealed carry fans! Today, I'm doing a review of the Bochamtec Norland ear muffs, which I picked up as a spare set of shooting ear protection for my range bag. While it isn't the fanciest or most elegant model of ear pro, it's a great budget shooting ear protection option.
Bochamtec Norland Features
As I just mentioned, this set of electronic earmuffs is great for anyone who is on a tight budget. Additionally, you're not sacrificing the fundamental features found on more expensive models of ear pro.
However, it does lack some of the creature comforts of other high end shooting earmuffs. But, enough about the overview, lets get into the nitty gritty on what makes these earmuffs a good addition to your range arsenal!
I don't know if you've heard, but the NRR rating is pivotal when selecting a good set of quality ear protection. Well, the Bochamtec Norland has an NRR rating of 25dB. So you're probably wondering how this stacks up to both comparably priced models and high end ear protection.
Another budget friendly set of ear muffs I often see on the range, are the Howard Leight by Honeywell Impact muffs on Amazon. While the earmuff designs are similar, the NRR rating on these is only 22 dB.
Contrarily, my Peltor Sport Tactical earmuffs (my primary ear pro) boasts an NRR rating of 26dB. But, the Peltors cost significantly more. So, you're really not missing out on a whole lot of protection with the Bochamtec. However, you'll enjoy better hearing protection than comparably priced models.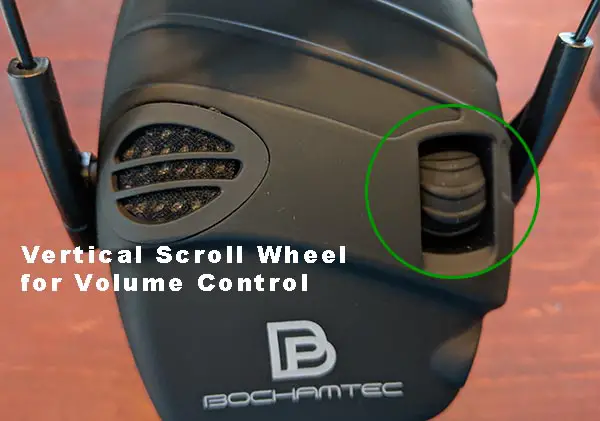 One feature that every set of electronic hearing protection has is some form of volume control. The Bochamtec Norland model is no different, and features a vertical scrolling wheel on the side of the earmuff (pictured above) to control output.

other earmuffs may have different mechanisms, but the function is the same. Using the examples in the previous section the Honeywell model uses a similar wheel. Whereas, the Peltors utilize a push button with up/down arrows.
I found the volume level to be more than adequate for indoor range use. However, my girlfriend says my hearing is exceptional (unless she's giving me a chore to do). But others who have used these on the shooting lanes have not complained about volume level either.
Power Source and Run Time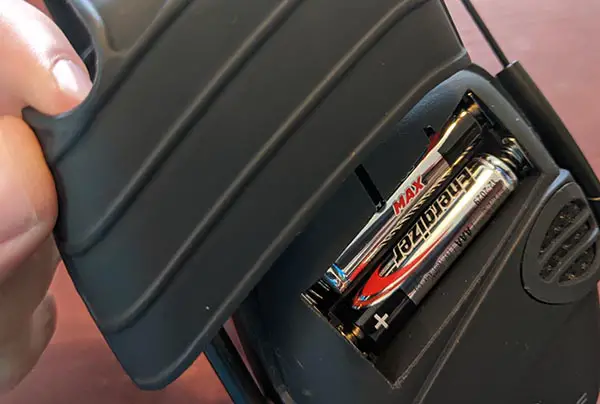 Power is easy-peasy lemon squeezy. Just toss in a couple of AAA batteries (which were NOT included) and you're on your way. That means no plugging in your headset to charge and planning in advance.
In fact, someone left the earmuffs on when I last packed up my range bag. Obviously, I was surprised when I went to turn them on during my next range trip and there was no juice. Grabbed some spare batteries, and the headset was good as new.
As I mentioned, the batteries died while in my bag. However, I spent several hour long sessions on the shooting lanes without issue. I'd say you're probably looking at a runtime of 6-8 hours (depending on volume level) though I can't say definitively as they died in my bag.
Other Shooting Earmuff Features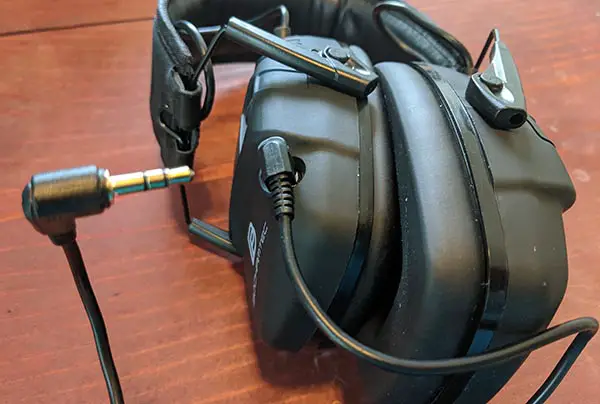 One last thing to note, is the 3.5mm headset connection which allows you to connect to a compatible external device. Additionally, you are provided the cable if you do have an older phone or media device with this type of connection. Unfortunately, I cannot speak on this one, as my primary headset is Bluetooth capable and I much prefer it.
If I had to describe the sound quality on these earmuffs, I would say it isn't great but it isn't terrible. There is some slight static but for the most part you can hear your shooting buddies just fine. It's not like its a set of Beatz headphones but it does the trick and most importantly it protects your ears.
Is The Bochamtec Norland Budget Friendly?
Alright, lets get down to the dollars and cents! At the time of this writing, these earmuffs are going for just under $38 which beats most of the other electronic ear protection models out there.
Full disclosure, I picked these up during Prime Day, and it cost me $30 and I just needed a second pair of hearing protection for my range bag. If you can afford to wait, I'd recommend doing so. But if not, the Bochamtec Norland price point is still extremely affordable and worth the money!
My Experience With The Bochamtec Norland Ear Protection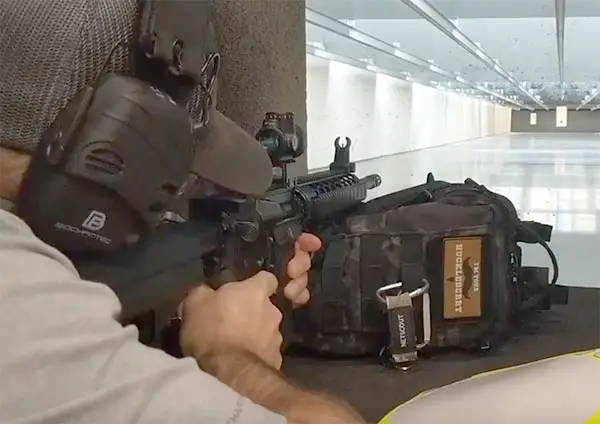 While I cannot recall every scenario, I will give you some insight as to some of the pros and cons I have experienced. I've combined my thoughts with others who have had to use my earmuffs on the range to give you a better perspective.
Because these shooting earmuffs are made almost exclusively with rubber, they don't breathe much. As a result, wearing them for any length of time can get a bit warm in the ears.
Additionally, the padding isn't super great but works for short range trips of 1-2 hours. It is easy enough to adjust the placement of the actual muffs. However, the tension of the strap the goes atop your head is fixed. Those with larger heads, literally not figuratively, may find the pressure can cause discomfort.
Although these earmuffs work for pistol shooting, I've found these are best suited for rifle shooting. One key feature is the slim profile of the cups. Compared to my Peltor head set, these muffs are nearly half the width.
Additionally, the rubber may be a bit warm on the indoor range, but if you're and outdoor shooter this ear protection may be a better choice. It will help insulate your ears if you're posted up in a deer stand and blocks out moisture better than foam cupped earmuffs.
Alright, time to render final judgement. I highly recommend these electronic earmuffs for anyone looking to upgrade from the non-electronic versions provided by the range. Personally, I believe the NRR rating is more than sufficient. But, if you're still worried you can always double plug.
At the current price point, you won't find another set of earmuffs that provide this level of hearing protection. If you've found this review of the Bochamtec Norland ear pro helpful, please leave a comment.