Choosing an EDC bag is a very personal thing. Only you can know exactly what your needs are, and whether you are best served by having a tactical or non-tactical EDC backpack. Depending on what is in your EDC kit, what your organizational needs are, and the environment you will be everyday carrying in are all factors to consider. Check out my full write up on setting up and maintaining your EDC pack for guidelines on choosing the right EDC pack for you.
With all that being said, I'll cover what some of the best tactical (and non-tactical) EDC bags are. There are a ton of different bags available on the market, and most are better at being decorative than useful. When it comes to EDC, function over form is the name of the game.
Tactical vs. Non-Tactical Advantages and Disadvantages
Alright, so you're looking to get your EDC pack all setup and you know exactly what you plan to put into your kit. The only problem is, you don't know if you should go for a tactical or non-tactical setup. Your everyday routine, your EDC goals, and what's in your kit will help you decide what style and type of bag is best.
Advantages of a non-tactical EDC bag
Offer the user a way to blend in with others around you.
Your setup will remain relatively unchanged from day to day.
Non-tactical bags tend to be more compact and lightweight.
The array of styles for non-tactical bags is larger.
Disadvantages of a covert EDC bag
Durability of non-tactical EDC bags are less than mil-spec bags.
Because they are smaller, you'll need to condense your kit.
Fewer accessories means it's more difficult to customize your kit easily
Advantages of a tactical EDC bag
Can be easily customized to accommodate your kit using aftermarket accessories.
Higher quality material and fastenings make it more rugged and durable.
Generally come in larger models, though smaller ones are available.
Disadvantages of a tactical EDC bag
Tactical EDC bags tend to have certain characteristics that do not blend well with a majority of bags.
The styles available for tactical bags are more limited.
Because of the accessory options, its easy to overload your pack.
What To Look For In A Tactical EDC Bag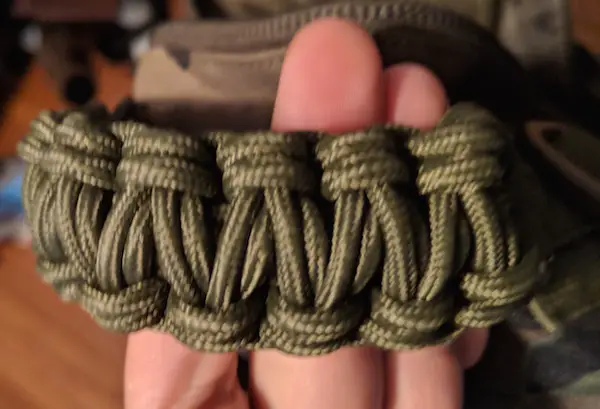 If you're in the market for an EDC bag, then I suggest you take a look at some of my recommendations. However, if you're just beginning your search and haven't decided on a style and design, here's some features and things to keep in mind as you search.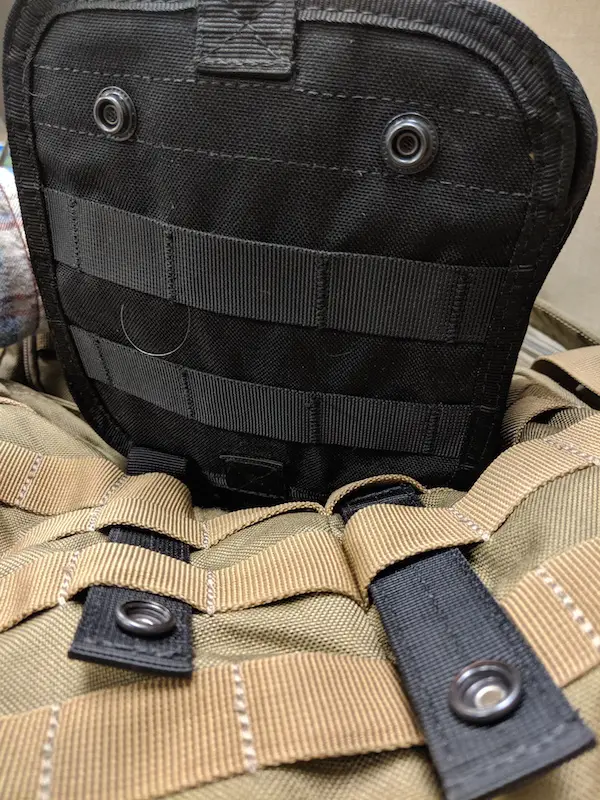 The Modular Lightweight Load-carrying Equipment (MOLLE) is probably the defining characteristic of the tactical EDC bag. This system coupled with the many different accessory pouches means you can customize your kit very easily and quickly. If your kit changes daily (or even from weekday to weekend) then it's a good idea to look into a tactical EDC bag.
The pouches for your kit come in all shapes and sizes. If you need a small pouch for your phone, knife, and a pen they got that. Looking to organize your EDC medical kit, they've got pre-built MOLLE kits for that, as well as pouches you can customize. There are a variety of fasteners for these pouches, including zippers, buckles, and straps. Select the right accessory for your kits' needs.
Each pouch comes with at least one strap that can be threaded onto your EDC bag, and is secured by a snap button. There are also speed clips and D rings that can make swapping out portions of your EDC kit a breeze. How often you vary your kit will dictate whether these are something you need.
Material and Construction
Another hallmark characteristic of a tactical EDC bag is the material used in construction. I've found that 1050D is sufficient for my needs, and is a heavy almost canvas like material. While this material is heavier, it's also less prone to tearing.
Also, many tactical backpacks come with heavy duty zippers. If you tend to over stuff your compartments, this will prevent the zipper from failing. However, don't push you luck, just get one of the pouches I mention above and split your kit up to increase the longevity of your pack.
Finally, you'll want to consider whether the carrying points are reinforced. Ideally, there will be double stitching and multiple points of contact for all of the various straps. Can they stand up to the rigors of your everyday routine and the weight of your EDC loadout?
Pack Size
If your EDC pack doubles as your carry on luggage, then consider getting a larger bag to accommodate the extra load. It's hard to strike a balance, but 5.11 Tactical offers options for those who run a light kit, and larger options for those who spend extended time away from home.
What To Look For In A Covert EDC Bag
Concealment is the name of the game when it comes to non-tactical EDC bags. Because you're blending in with others, these bags will look more like what you'll find around a college campus rather than on a military base. However, you shouldn't sacrifice function for form. If you're carrying a concealed weapon in your EDC bag, be especially careful with your choice.
Whether you're carrying a concealed firearm, or just stashing valuables, it's best to find an EDC backpack that has some kind of concealment compartment. Often times, these kinds of compartments will be kept closest to your body and on backpack models will be on the back of the bag. Most of these will have a zippered compartment that is accessible for either your right or left hand, and are specifically designed for concealed carry. You'll want to ensure that you can open and retrieve your firearm quickly and easily.
Adequate Storage
Once you've laid out your kit, gauge what size your bag will need to be. I've found it best to take into account any items you may acquire while you're out. Will you be going shopping and need storage space for your purchases to fre up your hands? Will you be going on a weekend trip and need to pack clothing, toiletries, and other supplies for multiple days?
Since the non-tactical EDC style packs generally don't have ways to expand storage you'll need to consider exactly what you'll require from your bag. I've found it's best to go slightly larger than smaller. Like firearms, space is better when you have it and don't need it, rather than need it and don't have it.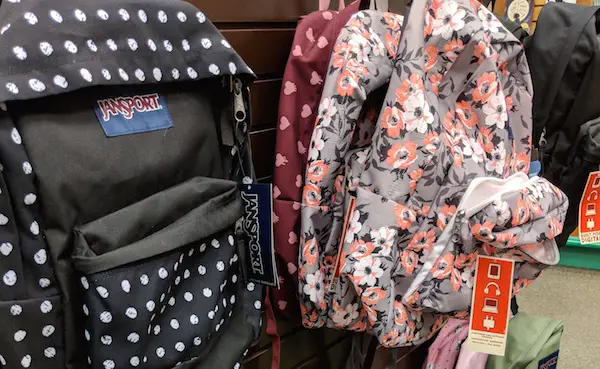 Generally speaking, tactical EDC bags come in a handful of styles. However, you'll need to decide on a design for your non-tactical bag that fits your needs. Here's a list of possible styles to consider:
backpack – 2 straps
sling style backpack – one strap over the shoulder and across your chest
messenger bag – one strap over the shoulder carried on hip
duffel bag
briefcase/handbag
Your personal preference will dictate which style you choose. However, I prefer as many points of contact between you and your kit as possible to prevent theft, particularly if you travel to unfamiliar places frequently.
General Features To Consider
There's a ton of things to consider when selecting your pack. However, there a few features that people often overlook, or forget about when considering their bag selection.
EDC Pack Water Rating
First on our list of oft forgotten features, is how a pack will fair in damp weather. Waterproof means that no water should be able to penetrate the interior of your EDC kit. I've searched high and low for a true waterproof EDC bag but have been unable to find one that suits my needs.
However, the next best thing is water-resistant which usually means the bag will hold up fine in light to moderate rain and has a coating (or is made of material) that will cause the water to bead up and be wiped away. Tactical bags are almost always in this category. Finally, there are the bag that don't take wet conditions into account, and most times your non-tactical EDC bag fall in this category.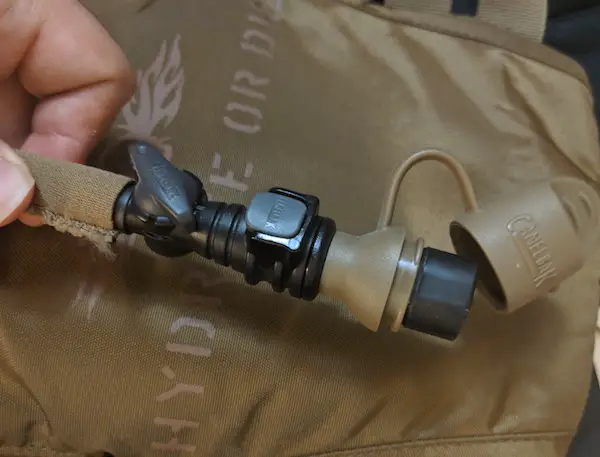 Nowadays, many packs come with built in hydration systems. Unfortunately, depending on the pack you get, the hydration bladder and other attachments are made by the manufacturer of the pack.
Sometimes, you won't be able to replace an old and/or dirty hydration bladder because not all packs are made to universally accept any replacement part. However, tactical packs typically have a hydration flask attachment you can pick up for your MOLLE system.
Cushioning and Support
Often times, the EDC community gets so wrapped up in the capabilities of their kit that they forget their own limitations. Remember, that you'll be carrying your kit with you every day, so comfort is something to definitely consider. In addition, if you have any ailments, take those into consideration when selecting your style of pack (see the list above under non-tactical options).
Parting Shots
Choosing between a tactical EDC bag and a non-tactical EDC bag is a matter of preference. My daily routine allows me to carry a tactical style bag without any repercussions at the office. The locations I carry are familiar to me, and I'm not typically in an urban environment. Therefore, a tactical style EDC bag suits my needs. While a non-tactical EDC bag isn't for me, they are definitely worth consideration if concealment is your primary goal. However, you'll need to evaluate your own and look over the advantages and disadvantages of both to make an informed decision.